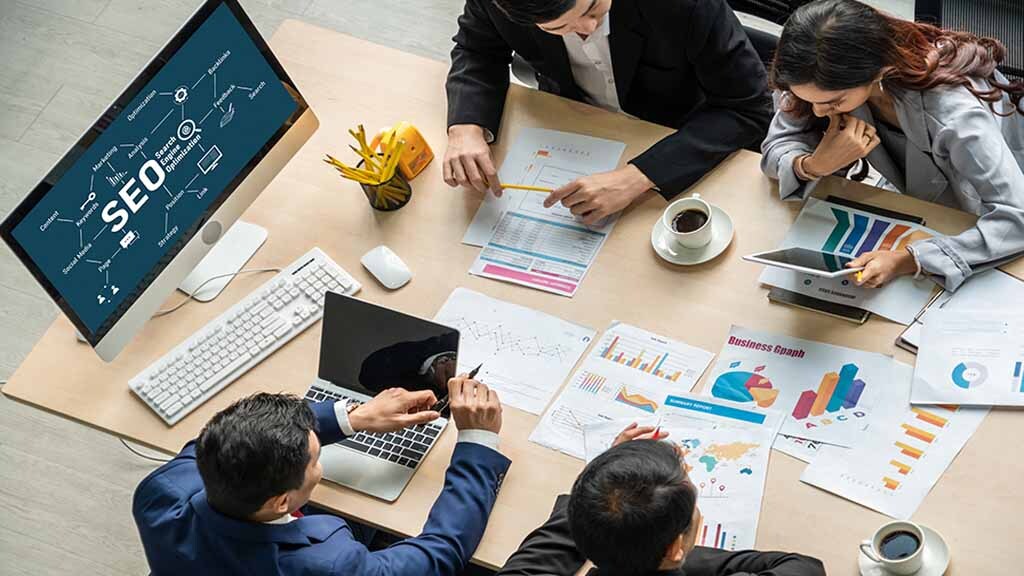 Why is SEO Important for Business?
This is the most asked question why is SEO important for business. Its  common problem for many companies that do not pay attention to allocating investments in a strategy considered the pillar of Digital Marketing,and SEO.
Benefiting from this positioning will bring many competitive advantages over your competitors, such as CAC reduction, Becoming a benchmark in your market, Generating a greater volume of leads for your sales team, and Investing less and less in paid ads, among others …
As it is a medium-long-term strategy, many companies give up too early on generating content and mapping new keywords for their company on Google.
It takes consistency, content strategy, understanding of the target audience (their pains and desires), and a good link exchange strategy.
A well-planned SEO strategy should require between 8 and 12 months of initial investment for the results to start appearing. This, of course, depends on the type of market and your competitors.
But one thing is for sure, every minute counts, and your company needs to start the project as soon as possible, or your competitors will dominate the territory, and you will have to chase them down.
What is Search Engine Optimization?
Imagine that millions of searches are performed per second on search engines like Google.
These searches are carried out through keywords (Keywords – KW) which are terms used by users to describe a desire to search for something on the Internet.
As a final result, the search engines present several options of companies that are related to your Keyword (Keyword) in a paid way (first 4 positions) and organically (from the end of the advertisers).
Have you ever stopped to think how much companies invest every day to appear before that user who is looking for exactly what the company offers?
Now imagine if your business could show up 24 hours a day without paying a single penny for it!
That is what SEO does for your brand. That is what it is for, to increase your chances of selling with a lower acquisition cost.
Position the main keywords organically and generate qualified user traffic to your website 24 hours a day without relying on paid ads.
The idea is that you beat the competition and position the largest number of terms in the first organic positions through a good job of SEO.
In this way, your investments in paid media (ADS) tend to decrease, and your brand is seen as a reference in the market for that particular search term, which increases the chances of conversion into sales for your company.
SENSATIONAL right? Still don't have an SEO project in your company?
Know that the longer it takes to start, the more difficult it will be to rank for your keywords.
What are the Advantages of doing SEO?
Imagine if you could have more visitors to your website, more qualified leads, fewer unqualified leads that won't buy from you, and more sales in less time and at a much lower cost!
All this in a natural, planned way and without having to worry about the number of Leads for your company to reach the Sales Goal at the end of the month.
Your company appears 24 hours a day in search engine results without having to invest a penny in it.
You save thousands of dollars during the year and get qualified traffic from people who are looking for exactly what your company offers.
That is SEO.
Brand Positioning as a Reference
Contrary to what many people think, you can be seen as a benchmark in a certain topic just by positioning your company in the first organic search results.
What happens is that people already know that if a certain company is in the top position, it is because it is relevant to the user.
Also, there is the herd effect, where your business ends up getting the most clicks on that specific Keyword.
That is why it is important that your content is of high quality and that you have a website with well-defined Call-to-Actions (calls to action) so that you do not miss the conversion opportunity for your company.
Less Long-Term Investment – ​​more Freedom for your Company
You won't have to worry about always investing in ads, always advertising everywhere.
You will simply invest in a lot of quality content at the beginning of the strategy and correct configuration of the articles and platform of your website, and later you will be able to reduce the investment in ads.
Also, you will get out of the "alcohol on the fire" effect, which is when you invest in ads and bring a lot of traffic (pour alcohol on the fire and increase the flame) to your website, but when the money runs out, your website hits drop in the same ratio (low heat).
Use of Long Tail Keywords
Look how wonderful: if you don't need to compete with many companies for the same customer…
You will not have to worry about investing a lot of energy to create content and a lot of money to sponsor terms that everyone sponsors.
"Hey, I'm going to lose customers like this!"
You do not go. You will only direct your efforts to the less popular terms, and you will put less energy into these more popular terms by using Google Ads occasionally.
Similarly, you'll find clients investing in broader terms who don't have a lot of competition and still deliver results at a lower cost of acquisition.
What you should do is choose keywords with less competition (synonyms – variables) and position your brand for these searches.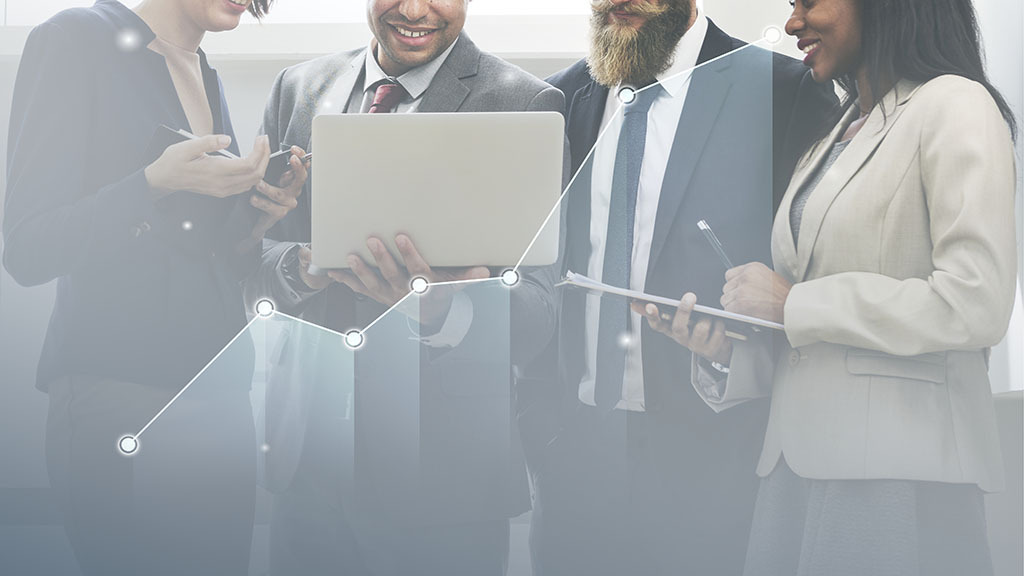 But in the end, how does Google Ranking work?
Google Robots measures how many users enter a given website after a search and do not return to the SERP for the next search.
That way, they qualify the content as relevant. It is understood that the user found everything he needed on that particular link.
Therefore, for that search with a certain keyword, the site is relevant.
When the user stays within the website, the score can be even higher.
That is why it is important that your website is light, ready to be seen on all devices, and with a strategic call-to-action to increase the conversion of visitors into Leads.
Due to this rule and assertiveness, the popularity of Google remains intact!
Imagine if you did a search and were redirected to a site with shallow content and little relevance to you. Think about this when organizing your website information for your target audience.
In order for you to appear in the top positions in search results, you need to be in the top 10 most relevant for that particular Keyword.
We know that Google evaluates over 150 variables to determine who will appear on top and sequentially below, so do a self-critique on your site and see if it, in fact, deserves a spot on the top with current content.
First, ask yourself:
Is my content complete and attractive?

my content better than my top 10 competitors?

Is my website attractive, or does it need to be redesigned?

my content so good that people share it?

Is my content diverse (text, audio, video, images, references, own opinions)?

Does my content contain the most important keywords for the search network?

Is my content scannable (easy to read) on all devices?
How to appear in the First Positions at Google?
We all know the importance of appearing in the top positions of Google for users who are constantly searching for certain keywords that are related to what your company has to offer.
But after all, do you know the SEO techniques that can take your site to the top?
Do you know how to make your website the first in online searches and multiply the generation of Leads for your company?
Taking into account that more than 90% of the clicks made by users occur in the first results of the 1st page, the appearance of your company in this positioning undoubtedly generates a great competitive advantage.
If you want to increasingly improve your organic positioning in searches, it is essential that you develop and implement SEO techniques so that your website is as relevant as possible user point of view and for a search engine.
Embrace best practices and increase your chances of getting ranked high on Google, even though it's a laborious and difficult mission.
Some Tips for your Business to Appear on Google
Follow these tips to make your job of positioning your website easier:
Start by doing some good keyword research and monthly search volume to understand where you should put your energy.

Look for sites and blogs that have content relevant to these terms and try to partner to exchange links between pages that have content on the same topic.

Make sure the other site's domain has good relevance to this exchange, okay?

Link to other articles on your site that delve into a particular topic.

Constantly create content and keep it updated.

Use tools to share your content on social networks, email marketing, and other channels that you can spread (WhatsApp).

See if your URL, title, and meta tags are related to your Keyword and content. If they are not ranked, you will have a lot of trouble getting your site indexed.

Choose images that make sense with the content described, and be careful to name them with the most important keywords for that particular content.

Use some tools (Ahrefs, SemRush) to get more specific corrections within your content. If you are using a WordPress platform, install SEO plugins (Yoast, Rank math) to help optimize it.

Get an SEO expert to get the results in a shorter time. Seek the help of a professional company.

Never copy content from the Internet. This is the first rule to avoid being penalized by Google robots.

If you have any copied or duplicated parts on your site, use the Canonical tag to identify them and avoid the risk of being penalized.

Invest in quality writing in your content.

Always try to improve the loading time of your site

Use the main Keyword in your title – at the beginning of the title

Use short and assertive URLs on your site
Put the best SEO practices in your project and increase the chances of obtaining better results in the positioning of your website.
Keep in mind that the results are obtained in the medium and long term, so do not be hasty because you do not build a good foundation overnight.
All this can change in a short time as Google and search engines are constantly updating and changing to favor the end user.
This means that your work can never stop. If this is not your focus within the company, it is worth hiring a specialized agency to take care of the SEO of your company.
To go further, you have to invest a lot of energy into SEO strategies for your business, but in the end, the results you get will be worth it.
It has the ability to make your company a reference to the target audience for certain terms on the search network.
Understand the difference between SEO, ASO, and CRO
ASO, SEO, and CRO: In a competitive market, it is common for companies to look for alternatives to boost results with digital marketing.
If you work in digital marketing and invest in digital media, you've probably heard of the acronyms ASO, SEO, and CRO.
Each term has its purpose. That is, there are differences that you should know before making the decision to apply them to your business.
ASO (App Store Optimization) aims to focus on apps and stores.
SEO (Search Engine Optimization) works to optimize websites with a focus on improving the positioning of pages in web search engines.
CRO ( Conversion Rate Optimization) is a results-focused strategy that aims to optimize conversions for a particular page.
Conclusion why is SEO Important for business?
In 2022, focus on starting your SEO strategy (if you don't already have one). It is one of the main strategies within Digital Marketing that will attract people interested in the product/service offered by your company at a much lower acquisition cost.
There are several factors to observe within the SEO strategy so that the results appear faster. Watch out for all of them!
Creating smart content takes a lot of work, and if it was easy, everyone would do it. Do not discourage!
If you don't understand much about SEO, I suggest you find an expert to help your business rank well in Google search results and increase your digital presence with your target audience.