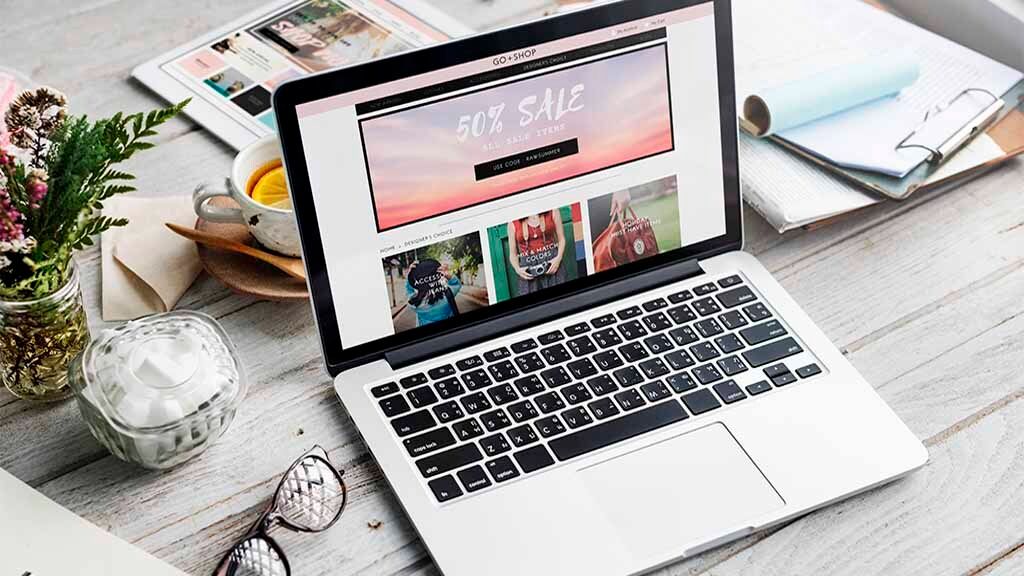 Best Ecommerce Website SEO Strategy
In this article i will talk about ecommerce website SEO strategy  but First, let's make sure we're all on the same page and define SEO, then we can dive into the specifics of SEO for ecommerce. SEO, or search engine optimization, is the act of ranking your website for the key phrases that your customers search for every day.  
When you rank at or near the top of search pages, you'll increase your brand visibility and increase traffic without paying for ads. Online ads are a great way to quickly drive traffic to your online store. However, you can't scale your ads without adding more money, which isn't sustainable in the long run. 
That is why many stores should also focus on their SEO strategy. This will help you generate organic traffic that you can count on every day. 
Why you need Ecommerce Website SEO Strategy?
There are several benefits to incorporating SEO into your marketing strategy. Some of these benefits include increased brand awareness, as well as retargeting past customers to come back and make repeat purchases. Also, as your organic traffic increases, you can start to decrease your reliance on paid advertising to attract new visitors. 
As a general rule, people want to buy from you, but they don't want to be sold to . When you reach new customers through organic search traffic, you can create the ever-important know, like, and trust factor early on. 
Unfortunately, many online stores do not put as much emphasis on ecommerce SEO, as it can be a slow process at first. What you will find, however, is that your total cost per new customer acquisition will be much lower for organic traffic than you will ever see for paid traffic. 
So while online advertising is a great way to start, you also need to recognize the benefits of organic traffic . For retailers around the world, the total cost of customer acquisition is always important. And you can drastically decrease this cost through SEO. 
Where to focus your Ecommerce SEO Efforts
There a focus on when it comes to optimizing your online store and website. These include focusing on the user experience on your website, creating unique content, and featuring customer reviews.
We'll dig into each of these three areas so you can see where you can best spend your time. 
Create an Amazing User Experience
The first place you should focus your SEO efforts is with your on-page SEO . This has a double effect.
First, Google puts a lot of emphasis on this. But second, and more importantly, a great website experience is important to your customers. 
If your page has too much clutter in the form of widgets, ads, and other elements, your reader will feel overwhelmed. You should offer white space on your page so your viewers can focus on the important elements. 
A confused mind does nothing, and the same goes for your website. You want to encourage your website visitors to stay and browse your site, and eventually buy something. So don't scare them off with too much clutter. 
Also, a page with too much clutter will load slowly and you need to make sure that the web page loads quickly. Keep your page concise and clear so your customers know what to do next with a specific call-to-action button. Lastly, make sure your page is accessible to everyone, regardless of disability, by adding important alt text to all of your images. 
These tasks may be simple, but they also take time away from your business.
Create Unique Content
When it comes to ecommerce SEO, you'll see articles everywhere touting the importance of blog posts. And while content does matter, in the realm of eCommerce, new content also goes well beyond the usual blog post. It is necessary to do SEO on the product pages
Find different ways for the different types of unique content you can create for your ecommerce website. 
There are a few different types of pages that you should include that other businesses shouldn't necessarily focus on. These include an FAQ page, a glossary page, how-to videos for using your products, and new product releases.
As you can see, you are not limited to writing blog posts when it comes to creating unique content. Google rewards new content. But think outside the box and brainstorm ideas that will help your ideal audience.
Create this content and you'll build a loyal fan base who will continue to come back and buy again and again. 
Infographics and unique research white papers are also great ways to not only create unique content, but also attract organic backlinks from other websites. Other companies are constantly looking for unique research that they can cite or link to, so take the time to create helpful content that others will want to share.  
Request a review of your SEO for Ecommerce
When it comes to key areas to focus on, there aren't many places more important than testimonials. Social proof is vital when you're selling a product, and your eCommerce store is no different. Be sure to ask your current and former customers to leave you a review, and then feature those reviews everywhere. 
You should not only have a dedicated page on your website, but also sprinkle reviews on your home page, about page, and elsewhere. Plus, you can share your reviews on social media to truly highlight the importance of happy customers and customer service in your business.  
Take the time to create an email campaign that offers a special bonus or coupon for your website for every customer who leaves you a review. This will give you countless testimonials that you can then feature on your website and social media channels.
Best Practices for
Ecommerce
SEO
Once you've established the foundation above to give you a great website that's improving in the rankings, there are several best practices for you to maintain over time.
These include ongoing keyword research to find the phrases your customers are searching for, continued emphasis on building quality links, and ongoing monitoring of your web page analytics and speed. Let's jump to each one now
SEO keywords for Ecommerce
Again, if you're looking up how to do keyword research, much of the information available is geared towards content-heavy websites. However, this is just as important for eCommerce sites and will be tailored to your specific website goals.
As an online retailer, you are not interested in getting more page views just by running ads. You want to sell your products. That's why it's so important to not just focus on traditional methods to find certain keywords with high monthly volumes.
Instead, focus on user intent when it comes to why your potential customers are searching for certain phrases. There are three types of keywords to look for when trying to drive warm traffic to your website with potential buyers.
First, there are the traditional informational keywords for those leads who are still in the research phase or at the top of the funnel of their buyer's journey . If you sell sunglasses, this could include topics like " The major reason to prect your eyes  from the harmful rays of sunlight ".
The second type of keyword phrase to look for are transactional phrases for those customers who have already moved to the bottom of the funnel. For our sunglasses retailer, this might look like an article like "  The Best Sunglasses to Protect Your Eyes from the Harmful Sun  ".
Both types of items are important to your eCommerce store and will capture different customers at different stages of their buying journey. Look for specific long-tail keywords like these that answer the questions your customers are searching for. This will give you a lot of quick wins as you start to build your organic traffic over time. 
Understand various Types of Link Building
When it comes to link building, many people can tell you that the practice is dead. However, we would answer that the truth is that the old way of building links is dead.
For your eCommerce website, there are three important ways you should focus on continually building new, quality backlinks. As you work to improve your ecommerce SEO, keep these three types of backlinks in mind: 
Social Media Posts

informative infographics

A strategic internal link structure
These three methods will get you results and build your authority on the Internet. Remember, social proof is important, and posting on social media helps both increase brand awareness and share testimonials, which will link back to your page.
We also mentioned earlier that unique research and information is vital and rare on the web, so creating infographics that others can share will naturally bring you backlinks without resorting to old and outdated methods. 
Focus on page speed
The search engines have spoken and entrepreneurs must listen. Page speed is a must when it comes to improving your rankings. It also gives your user a better experience, which we mentioned is an important factor for your SEO strategy. 
There are certain activities you can do to improve your page speed. These include:
Optimize your images

Avoid or limit redirects

Compress your files

Analyze your hosting and consider upgrading
As you progress, it's important to take the time to continually analyze these aspects of your website. Especially as an online retailer, you will continue to add more images to your site. Make sure they are properly compressed so they don't start slowing down your website later on. 
A quality digital agency can help you adhere to these best practices so you can start improving your rankings and growing your business. 
Increase visibility and sales with your SEO for Ecommerce
There are many aspects of search engine optimization that overlap between business models and industries. However, when it comes to ecommerce SEO, you need a strategy tailored to your business.
Organic traffic is the best way to scale your traffic and attract the right people who want to buy your products. Do not become another statistic of failed online stores. Instead, take your business to the next level by using SEO to its fullest potential. 
If you're ready to start improving your ecommerce website, book your free discovery call and we'll walk you through the steps you can take to grow your store now. 
Why you should work with a Digital SEO Agency
As you can see, it is not difficult to create and implement your ecommerce SEO strategy. However, you have a successful store to run, customers to contact, and products to ship. You don't have time to continually monitor your links and watch for changes in search engine algorithms. 
That is why you should invest in the help of an SEO agency . Specifically, you should work with an agency that specializes in working with eCommerce store owners. Search optimization is different in the eCommerce industry, and you don't want to pay for generic advice. 
Instead, work with an expert who understands your unique needs and has the skills to implement them. By investing in a professional, you will be able to take your eCommerce store to the next level and scale to the level you have always dreamed of.
As an SEO agency in Chile , we understand the unique demands that your eCommerce store requires. We help our clients rank their websites so they can grow their business at scale.